Automatic Clamping Wireless Car Charger Mount

PERFECT GIFT
 

- Great gift for lovers, friends, parents etc.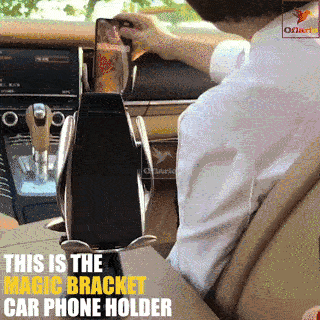 The most Convenient and Hands-Free Mobile Phone Holder ever Made!
Actual magic! Innovative new car phone holder with an infrared sensor
360˚ clip secures it to your car's air outlet (not suitable for circular outlets)
Padded non-slip silicone backing protects your precious phone against scratches
With USB connectivity for race-car-fast wireless cell phone charging
Easy to install and compatible with all wireless charging Smartphones ( Samsung, iPhone, Huawei, Honor, LG, Xiaomi etc)
Keep connected and stay safe on the road with this game-changing car phone mount. It gives you full hands-free access to your cell phone while driving, whether that's to use maps when you're lost, check-in with your mom, or take angry calls from your boss (sorry😥).
The automatic clip car phone holder is a breeze to attach. The 2 brackets glide open when you lightly touch the infrared sensor, then auto lock to secure your phone in place, which is cool. No phones on the floor = no frantic under-seat-searching at every stop light.
Plug the holder into your USB port for on-the-go phone charging; the LED light indicates charging status at a glance. The auto retractable clip car phone holder can also be used as a regular mount if you just want to video-call Bae by the side of the road.
So, if you drive for business or leisure and want innovation, great performance, and modern style from your car phone holder... well hey; you get all that magic and more from this baby!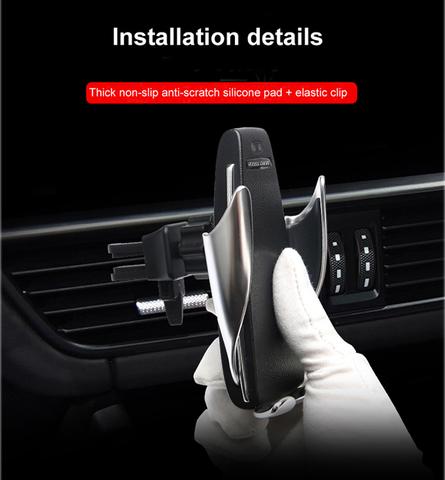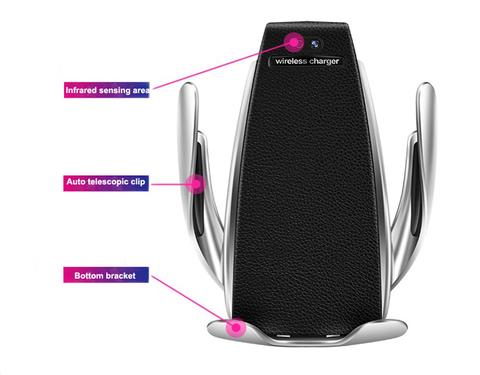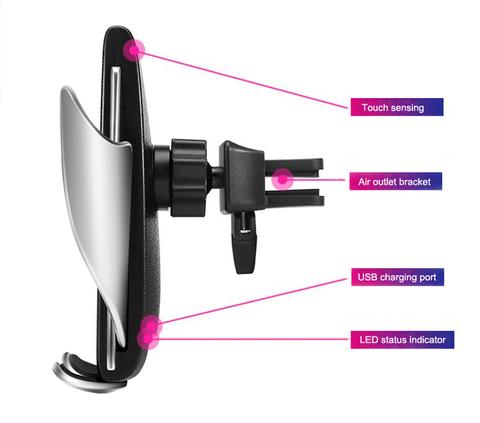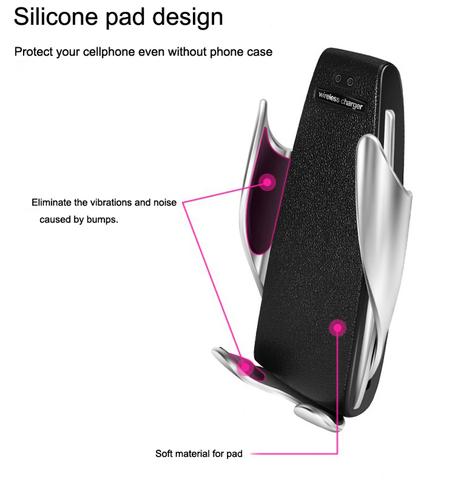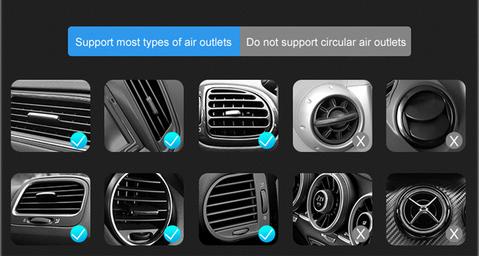 Specification:
⚡[10W Fast Charging] The Magic bracket Car Phone Holder adopts high charging efficiency upgraded independent coil, Qi wireless fast charging provides up faster charge than most wireless car chargers mounts in the market.

 ⚖[Air Vent Phone Holder Mount] Compared with a windshield or a dashboard mount, the air vent mount is much easier for you to reach the phone in your car and causes less distraction during driving. No Tools Needed.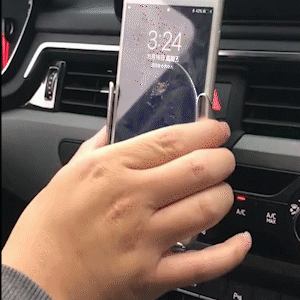 🙌[Infrared Auto-sensing & Single-handed Operation] When put the phone near 3 cm to the infrared auto-sensing area of car phone holder, the width of the holder can be flexibly adjusted to hold phones of size from 4.0"-6.0" automatically.
📱[COMPATIBILITY] Works with most smartphones, regardless of size or shape. Wireless charging for Qi-enabled and Quick Charging devices only.
QUALITY MATERIAL: Anti-scratch & anti-slip rubber material base padding for a secure and safe grip, allowing for worry-free travel.